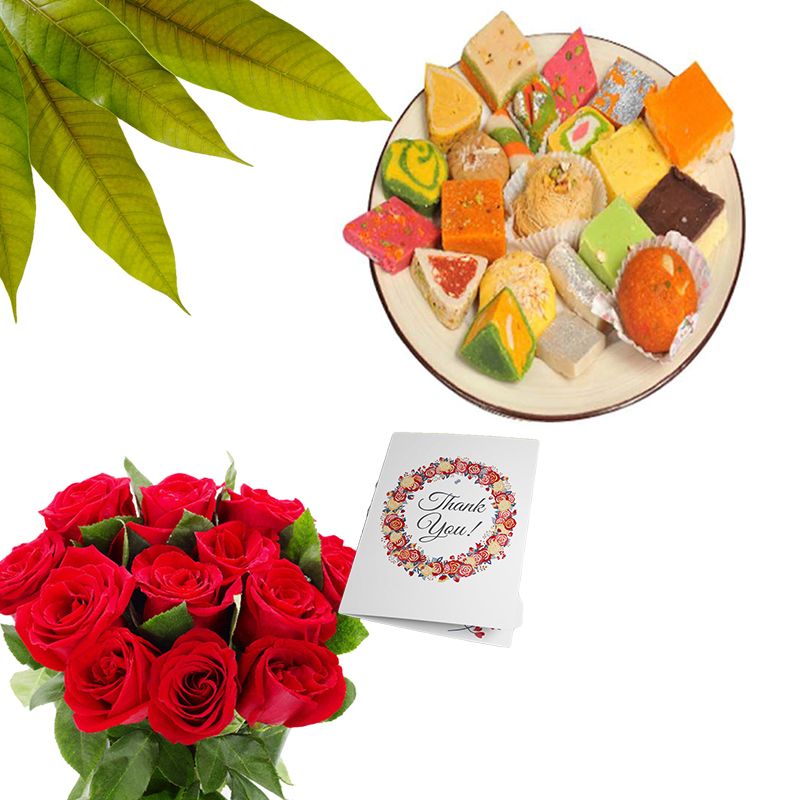  
Ugadi n Milk Sweets
Reference: UGG016
12 Red Rose in a bunch, 500gm Milk Sweets, Greetings card
Wish your beloved's one on the very special day of the Ugadi new year with this beautiful hamper.This hamper contains 12 Red Rose in a bunch, 500gm Milk Sweets, Greetings card.
Notes:
- The image displayed is indicative in nature. The actual design, size, shape vary according to the location.
- Any accessories shown are not included.