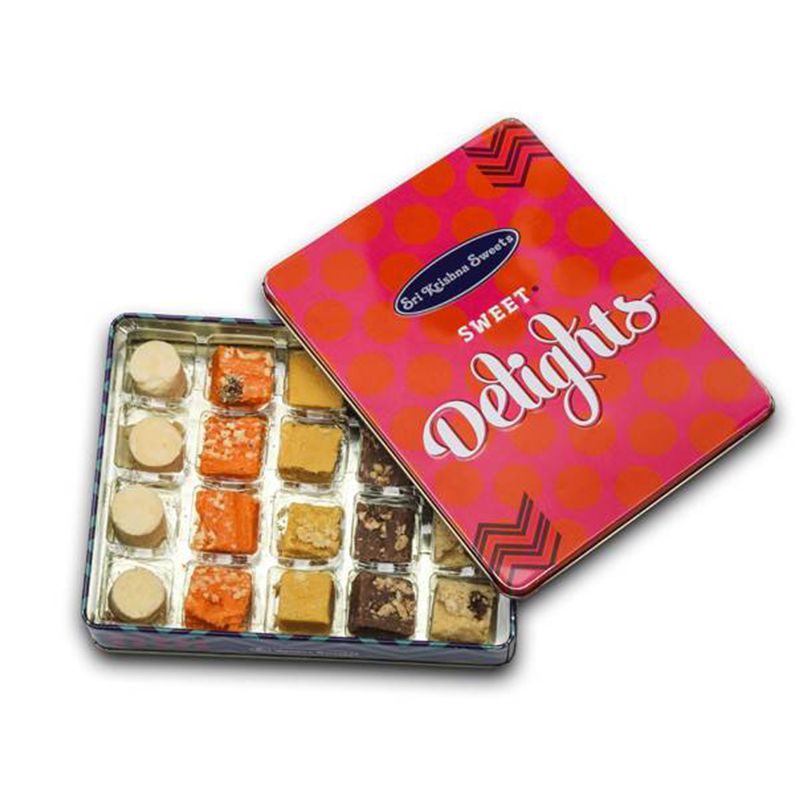  
Assorted Soan Papdi ( Sri Krishna Sweets)
Reference: SKS024
Assorted Soan Papdi 20pcs Box from Sri Krishna Sweets 20pcs Box
All in one Box that contains all variety of Soan papdi in various mind boggling flavours is brought to you from the official house of Sri krishna Sweets Chennai who are renowned for making Special Ghee sweets like this Assorted Soan papdi box that comes loaded with 20pcs of Ghee filled Soan papdies each with unique flavour that are aromatic and tasty complimenting your health and taste buds. It is a perfect SOan papdi with Assorted flavours available in a  gift box for your beloved ones as it already comes prepacked in a beauty box that symbolises your love and care in a unprecedented manner. Quality and taste assurance provided as it is a official product from Sri Krishna Sweets who have decades of sweet making experience.
Notes:
- The image displayed is indicative in nature. The actual design, size, shape vary according to the location.
- Same Day Door delivery if location within Chennai. Out of City shipment can take around 2- 5 business days. 
- Any accessories shown are not included.
- Email us at info@orderyourchoice.com for more details or in case to add pictures for custom gifts.