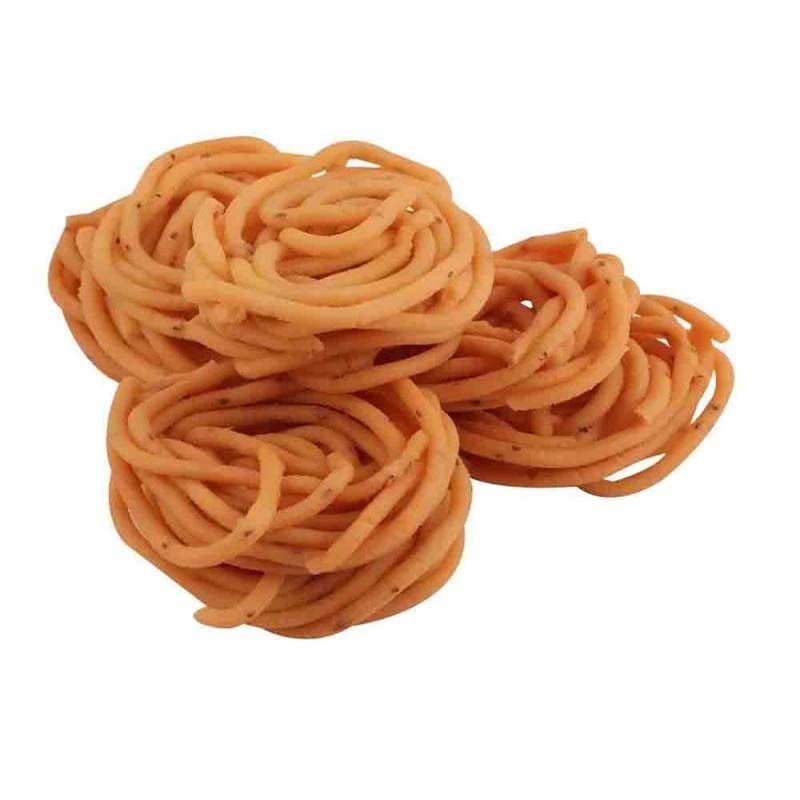  
Janthikalu
Reference: ASW042
Janthikalu- 250gm (Thenkuzhal Murukku)
Janthikalu is a classical, traditional savory snack that is filled with spice and crispiness. The dough for Janthikalu is prepared from ingredients like rice flour, gram flour, salt, hot ghee, chilli powder, Ajwain and sesame seeds.
 Notes:
- The image displayed is indicative in nature. The actual design, size, shape vary according to the location.
- Shipment in 2- 5 Business Days.
- Any accessories shown are not included.
- Email us at info@orderyourchoice.com for more details or in case add to pictures for custom gifts.