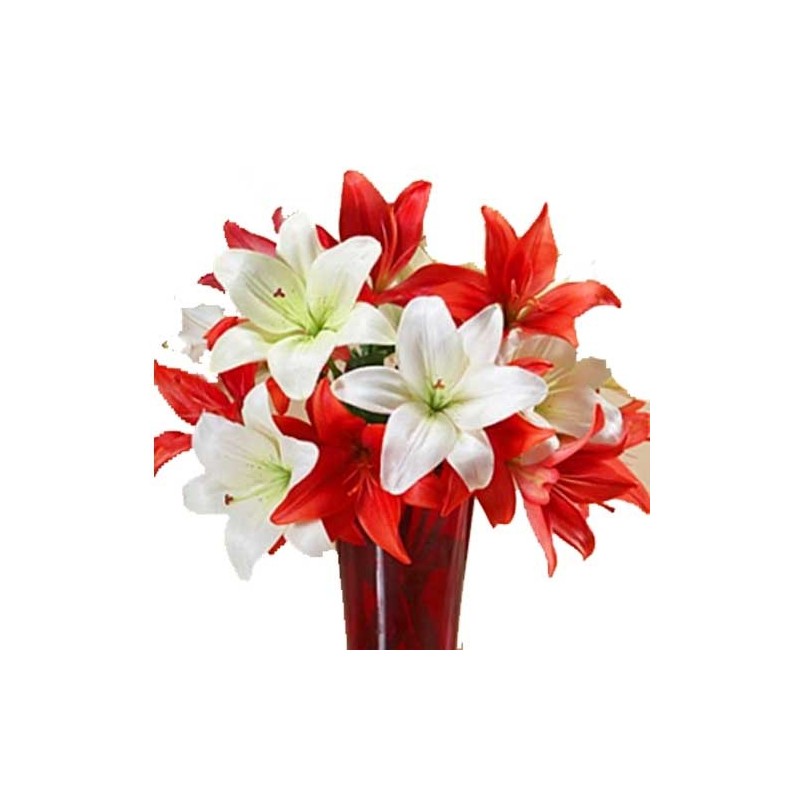  
Paradise Of Love
Reference: FLR078
6 Red and 6 White Lillies in a clear vase
This Paradise of flowers consists of beautiful arrangement of 12 stems of Red , White Lillies in a clear vase and it will be a perfect gift to your loved ones.
Gift your loved ones with this flower in Coimbatore on their Special Occasion.
Disclaimer:
The image displayed are indicative in nature. Actual Design, Color, Size, Design may vary.
For more Lilies click here
For more Gifts click here