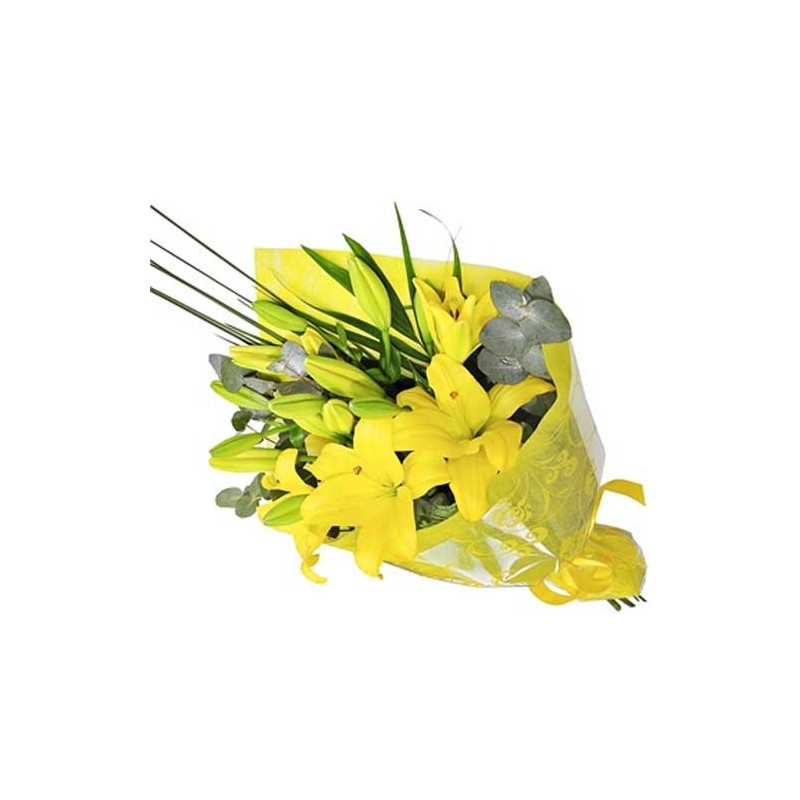  
Asiatic lilies
Reference: FLR126
12 yellow Asiatic Lillies in a bunh
The floral bunch of 12 Asiatic Lillies will fulfill all your dreams of gifting ideas and it will be your best choice to send it on your loved ones special occasion.
We home deliver flowers to pune on a Schedule date and time.
You can also send flowers to Mumbai, Nagpur, Nashik, Navimumbai, Thane, Lathore, Ahmednagar, Aurangabad, Jalgaon and Other Cities across India
Disclaimer:

The image displayed are indicative in nature. Actual Design, Color, Size, Design may vary.
For more Lilies click here
For more Gifts click here