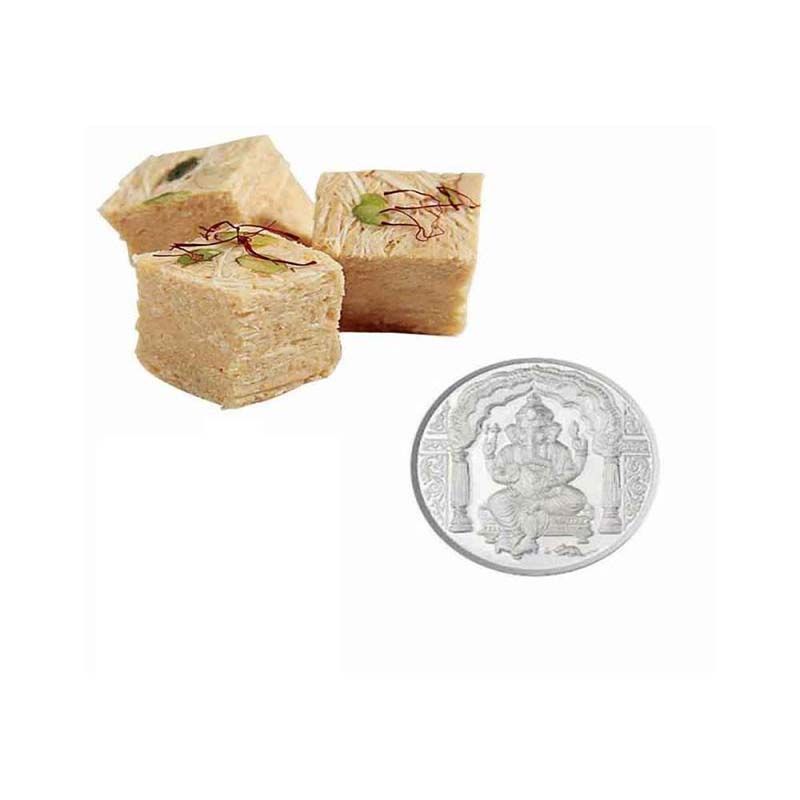  
Soan Papdi
Reference: FSSW00601
Soan papdi 500gm , Silver plated Coin 
Our Soanpapdi melts in your mouth as it is made with the finest quality ingredients which includes ghee, flour, and sugar that makes it irresistible. Buy our soan papadi either for self indulgence or gifting purpose.

Net weight - 500gm

Notes:
- In case the product is not available locally or service is not available in your location then schedule date is not applicable. The product shall be courier and will reach in 2 to 5 business days
- The image displayed are indicative in nature. Actual Color, Size, Design may vary.