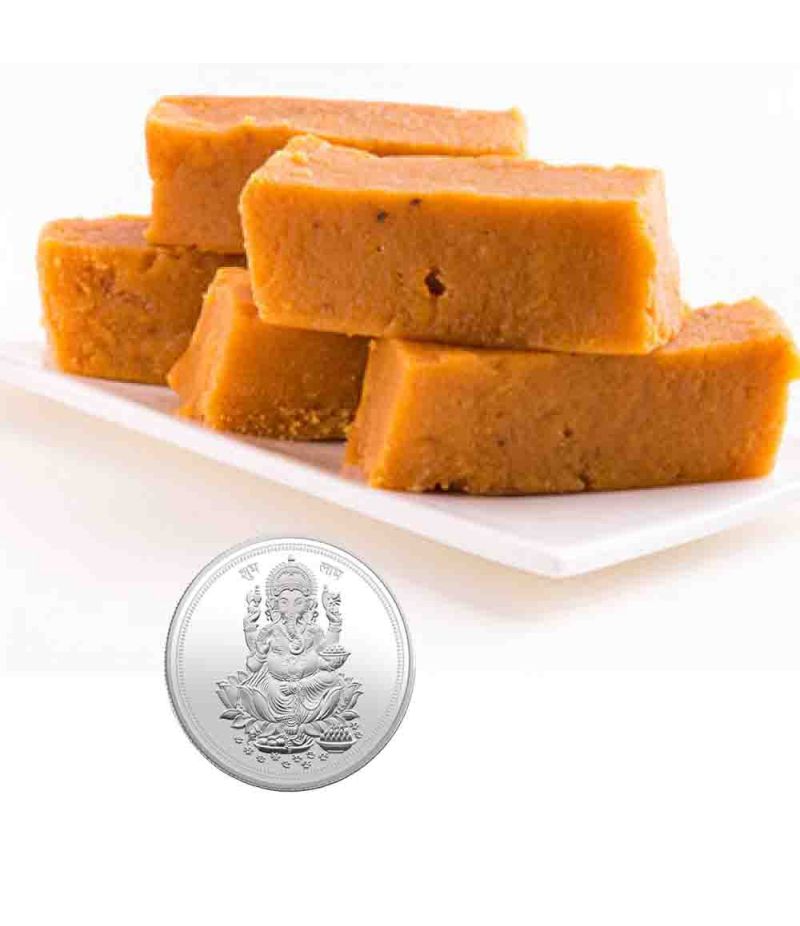  
Mysore Pak
Reference: FSSW005
Now Traditional Mysore Pak made with gram flour, ghee and sugar mixed to perfection by experts for you to cherish. Either buy them as a gift for your beloved ones or for self indulgence.
Net weight - 500gm
Notes:
- In case the product is not available locally or service is not available in your location then schedule date is not applicable. The product shall be courier and will reach in 2 to 5 business days
- The image displayed are indicative in nature. Actual Color, Size, Design may vary.