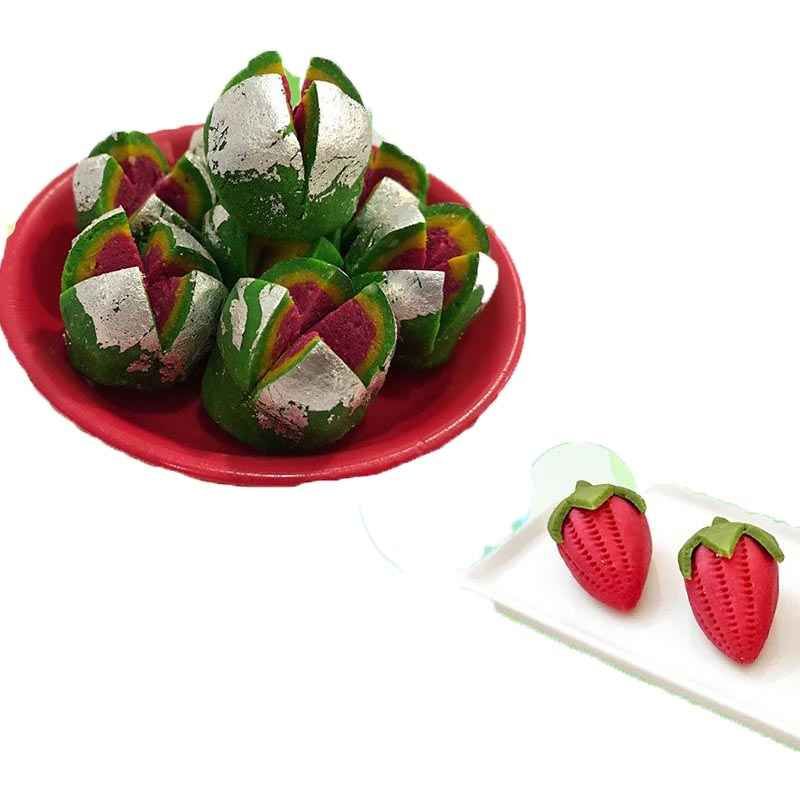  
Kaju Flower and kaju Strawberry
Reference: SWC019
Kaju Strawberry 250gm and Kaju Flowers 250 gm
Get this Special Sweets that come as a package both Kaju Katli and Kaju strawberry comes adorned with cashews that complete its flavour in unprecedented manner. Every bit melts into your mouth.
Notes:
- The image displayed is indicative in nature. The actual design, size, shape vary according to the location.
- Any accessories shown are not included.