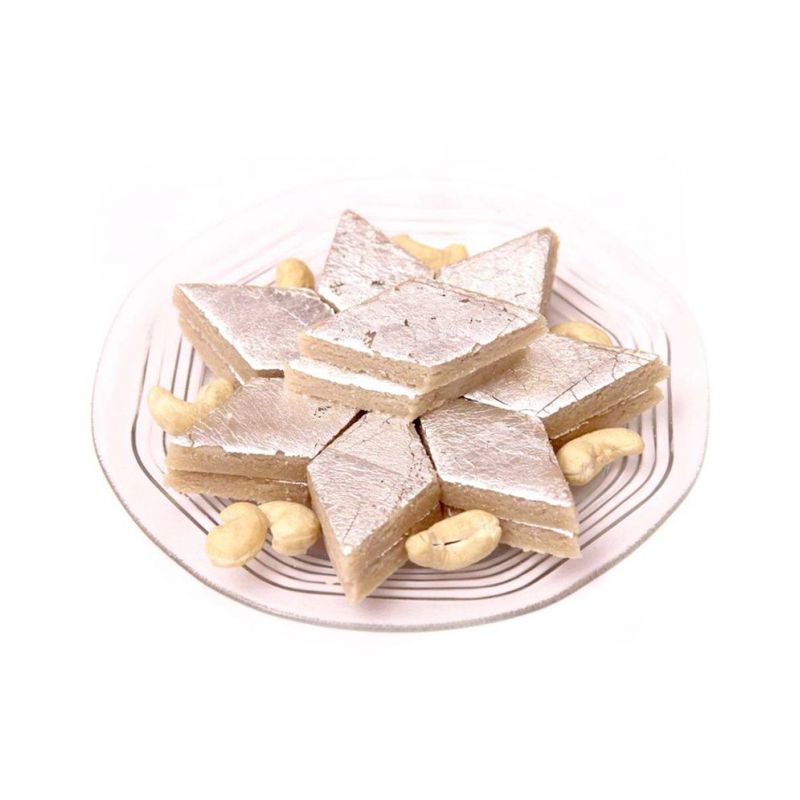  
Kaju Barfi
Reference: FDSWKOBC06
Kaju Barfi 500gm from Bhikharam Chandmal
Kaju Barfi 500gm from Bhikharam Chandmal,It all Started with the vision of one man called Tanuskhdas Agarwal who perfected a deep fried sweet snack called Bhujia in the town of Bhikaram where it gained in popularity and soon led to the formation of this famous sweets shop called Bhikaram Chandmal Bhujiawala. Now OrderYourChoice brings you the quality Kaju Barfi directly from Bhikharam Sweets will add a perfect combination along with Sweets or Cakes. and will fulfill any occasion of your dears in India.
Notes
- Same day delivery available for Kolkatta
- Sweets will be Delivered only in Kolkatta city.
- Service Charge, Delivery and Tax are included
- Accessories shown are not included
- The image displayed are indicative in nature. Actual Color, Size, Design may vary.
For more Sweets online in Kolkata Visit Here