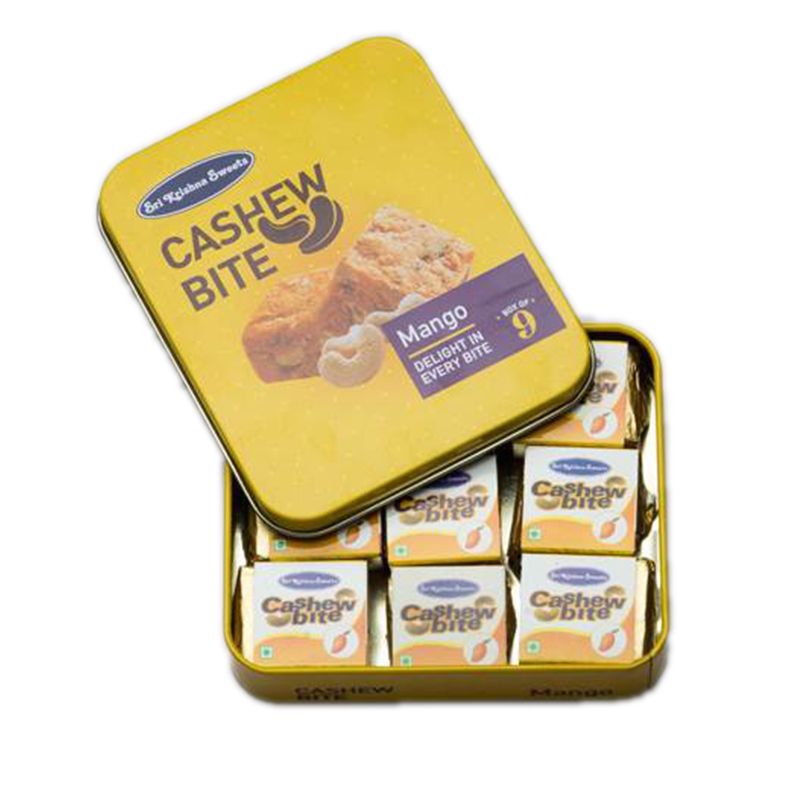  
Mango Bites ( Sri Krishna Sweets)
Reference: SKS030
Cashew Mango Bites from Sri Krishna Sweets 9pcs Box
This is among one of their finest sweets from the house of Sri krishna Sweets Chennai they are called kaju special sweet and comes loaded with Mango pulp flavour whose taste comes close to the real fruit. It is a perfect sweet gift for your beloved ones as it already comes pre packed in a beauty box that symbolises your love in a unprecedented manner. Quality and taste assurance provided as it is a official product from Sri Krishna Sweets who have decades of sweet making experience.
Notes:
- The image displayed is indicative in nature. The actual design, size, shape vary according to the location.
- Any accessories shown are not included.
- Email us at info@orderyourchoice.com for more details or in case to add pictures for custom gifts.