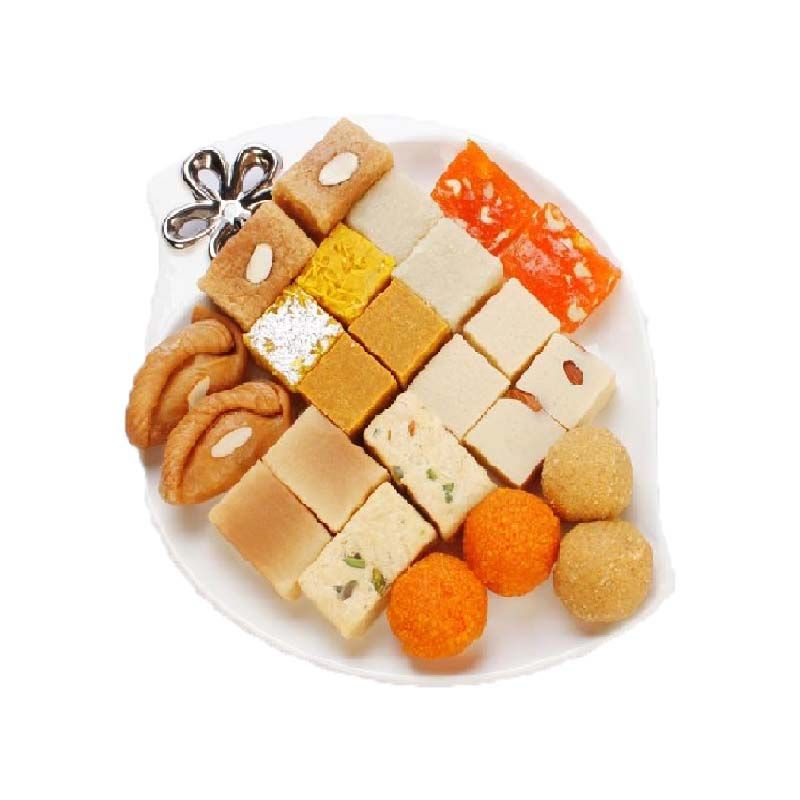  
Sugar Free Assorted Sweets
Reference: OYC-ASS500
Sugar Free Assorted Sweets 250gm
This Gift package contains a box full of Traditional Indian sweets which comes in different shapes, sizes and flavors to suit any celebrations let it be Holi, Diwali or Raksha Bandhan that demand sweets. These variety specialty sweets are sugar free and utilize luvulose a honey extract instead of regular sugar thus they are apt for those who are calorie conscious.   
Notes:
The products will be delivered on 2 to 5 Business days.
The image displayed is indicative in nature,actual product may vary in design,shape and Colour.