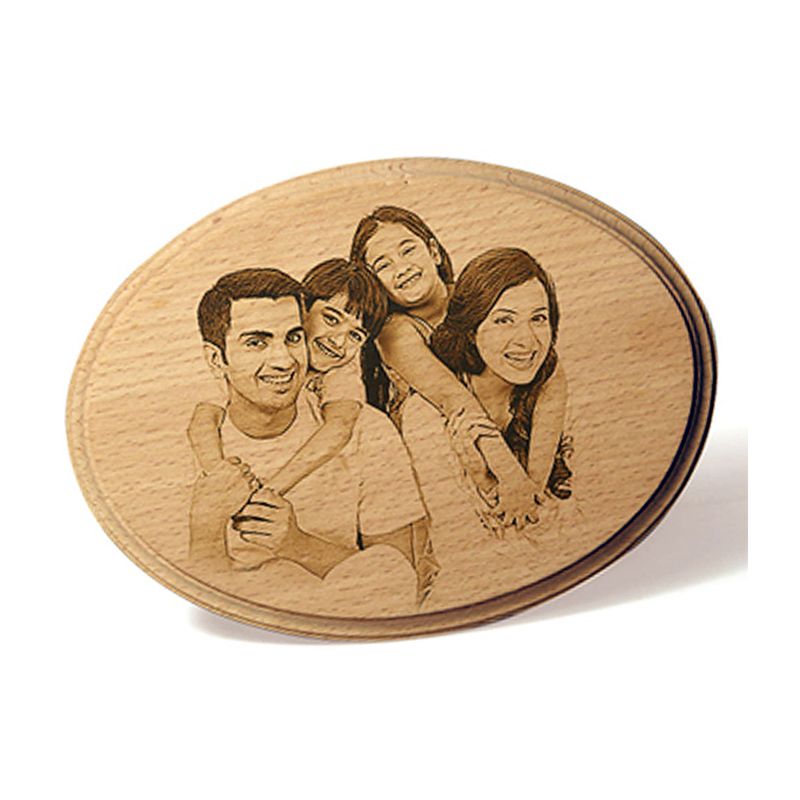  
Personalised Oval Engraved Photo
Reference: SKUWKOF68
Send Your photos to our email id info@orderyourchoice.com
Engrave pictures of your loved ones in this special oval shaped wood frame. This unique type of gift brings happiness to the person who receives the gift. The size of the wooden frame is about 6*8 inch. A separate stand would be provided.
Notes:
- The image displayed is indicative in nature. The actual design, size, shape vary according to the location.
- Any accessories shown are not included.
- Email us at info@orderyourchoice.com for more details or in case add   to pictures for custom gifts.