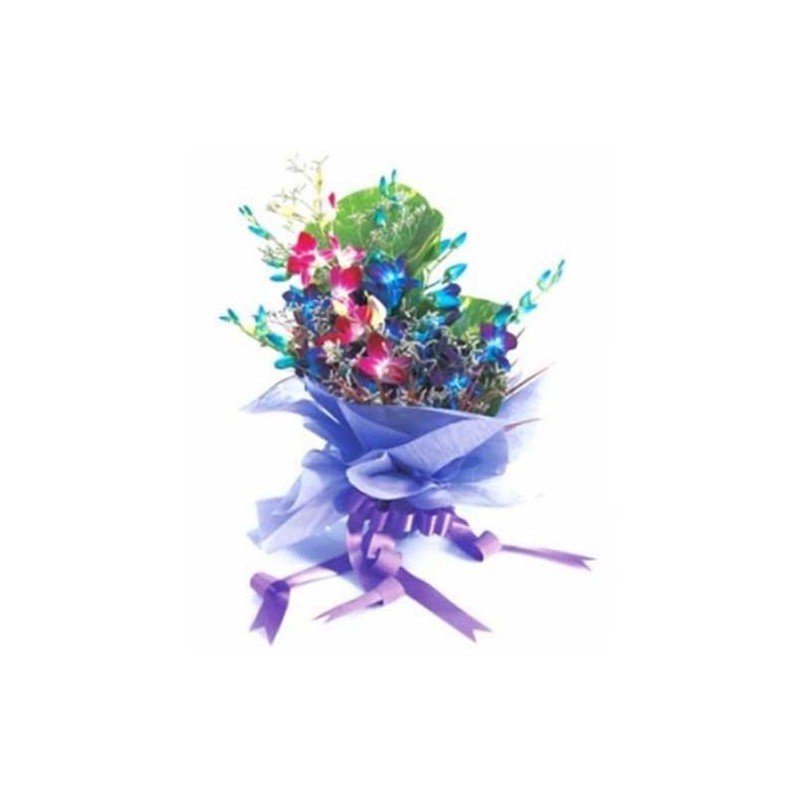  
Orchid Gallery
Reference: FLR076
4 blue and 4 purple orchids in a bunch
A Gallery of love to your dears by gifting with this 8 blue and purple orchids elegantly tied in a non woven paper with greens will creat new memories in their life.
Gift your loved ones with this bunch of flowers in Chennai on their Special Occasion.
Disclaimer:
The image displayed are indicative in nature. Actual Design, Color, Size, Design may vary.
For more Orchids click here
For more Gifts click here