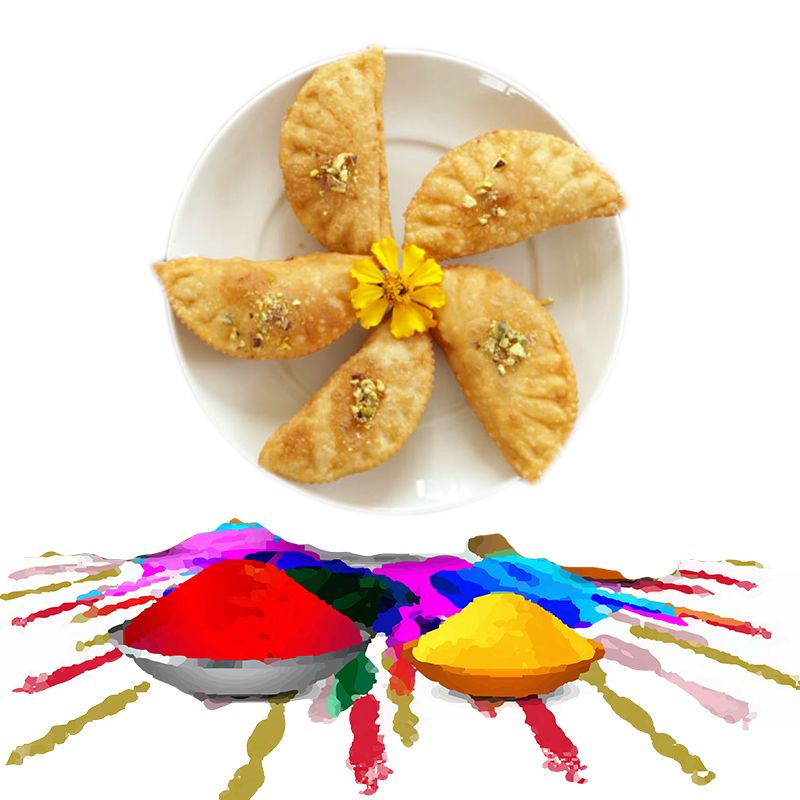  
Colors with Gujia
Reference: HSW002
500gm Gujia with 2 Packets of Gulal
Get this most revered Holi sweet fresh online at OrderYourChoice. The Gujia sweet 500gm comes bundled with 2 packs of assorted gulals to make your Holi celebration even more colourful and memorable.
 Notes:
- The image displayed is indicative in nature. The actual  design, size, shape  vary according to the location.
- Any accessories shown are not included.