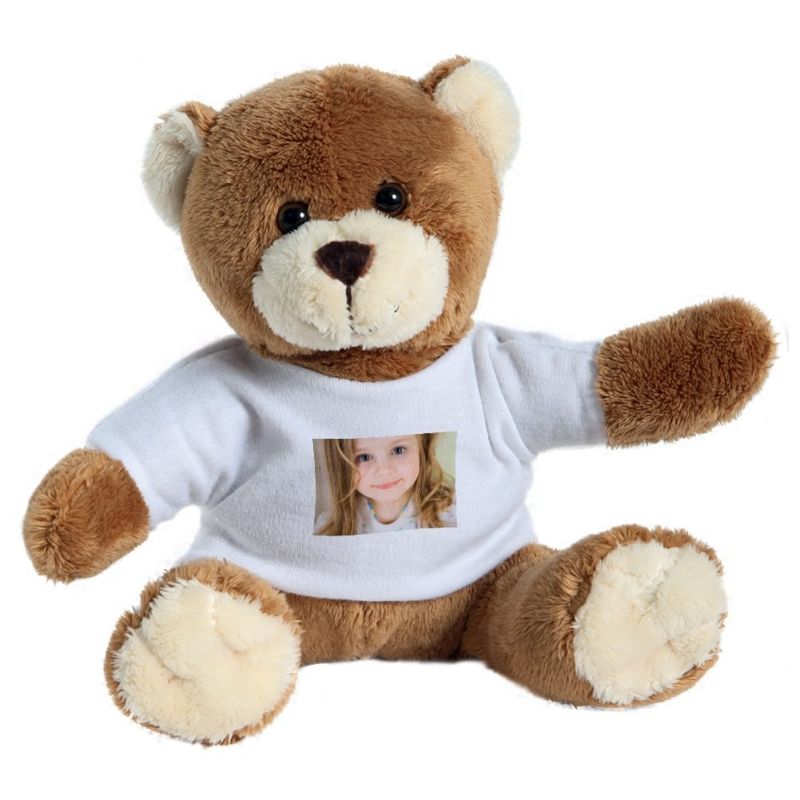  
Teddy with personalised T-shirt
Reference:
Cute Teddy bear wearing personalise photo and message
Get this amazing cute teddy with cute photo of your wife on front of its T-Shirt.
Send your Photos to email info@orderyourchoice.com
Notes:
- The image displayed is indicative in nature. The actual design, size, shape vary according to the location.
- Any accessories shown are not included.
- Shipment in 2-5 business Days.
- Email us at info@orderyourchoice.com for more details or in to case add pictures for custom gifts.