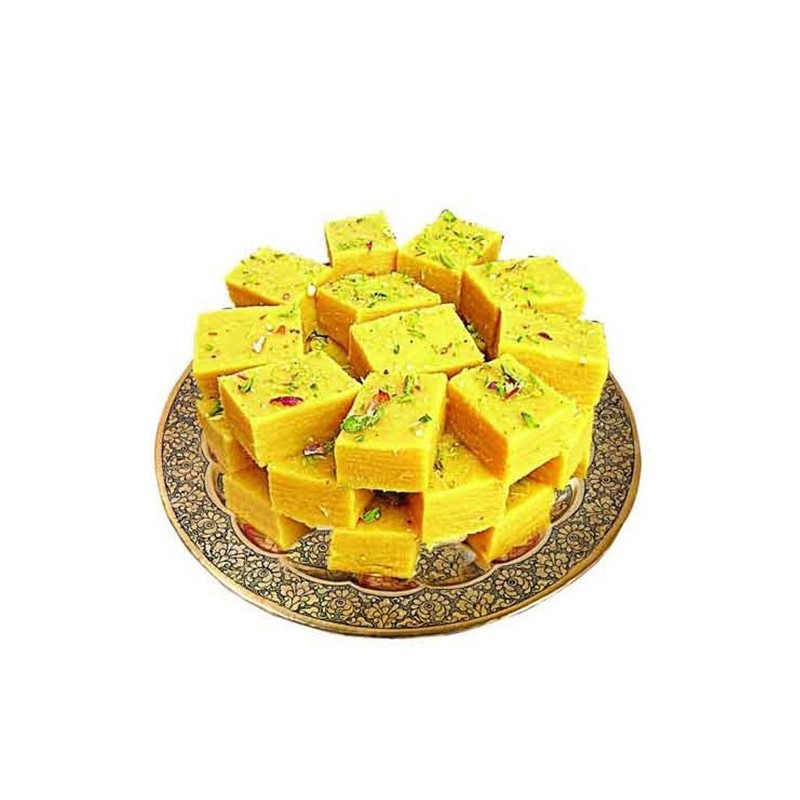  
Soan Papdi
Reference: SWT014
Soan Papdi is quite a popular traditional sweet in East India and is considered to be auspicious. This sweet is a part of many festivals, rituals and ceremonies.

Notes
- Sweets will be delivered within 2- 5 Business days across India
- Please mentioned the delivery date in your Gift Message
- Service Charge, Delivery and Tax are included
- Accessories shown are not included
- The image displayed in indicative in nature, actual product may vary slightly in design and Colour.