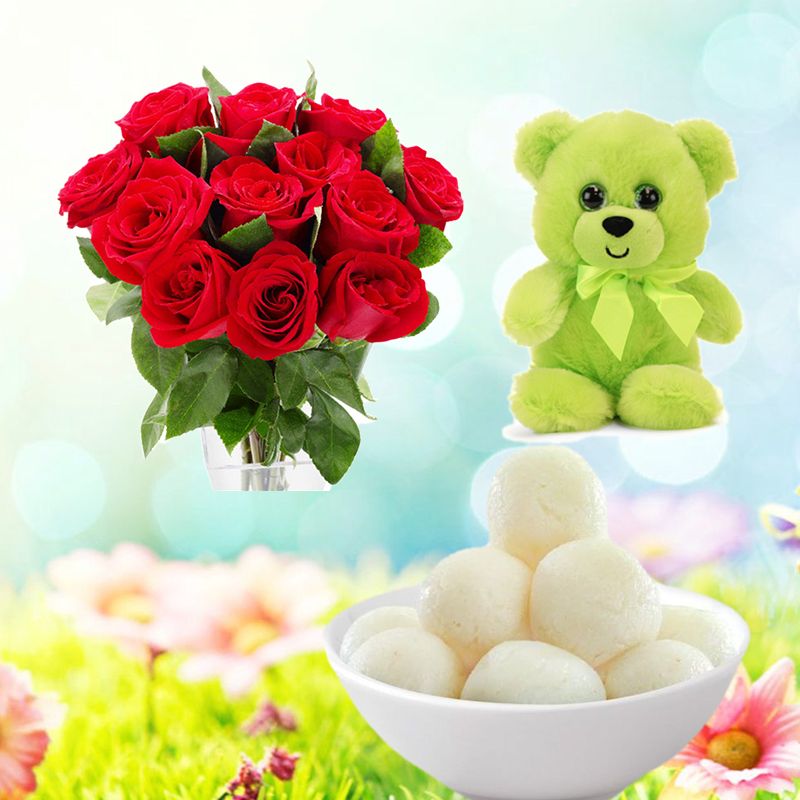  
Easter Smile
Reference: ESG045
12 Red Roses in a bunch, 500gm Rossa Gulla, 6 Inch Teddy bear
Celebrate any occasions with this lovely gift hamper which includes : A cute Teddy Bear (6 inches) along with Bunch of fresh 12 Red Roses & Rasgullas (Weight : 500 gms).
Contains
- 12 Red Roses Bunch
- 500gm Rasgullas
- 16 inches Teddy Bear
Notes:
- The image displayed is indicative in nature. The actual design, size, shape vary according to the location.
- Any accessories shown are not included.