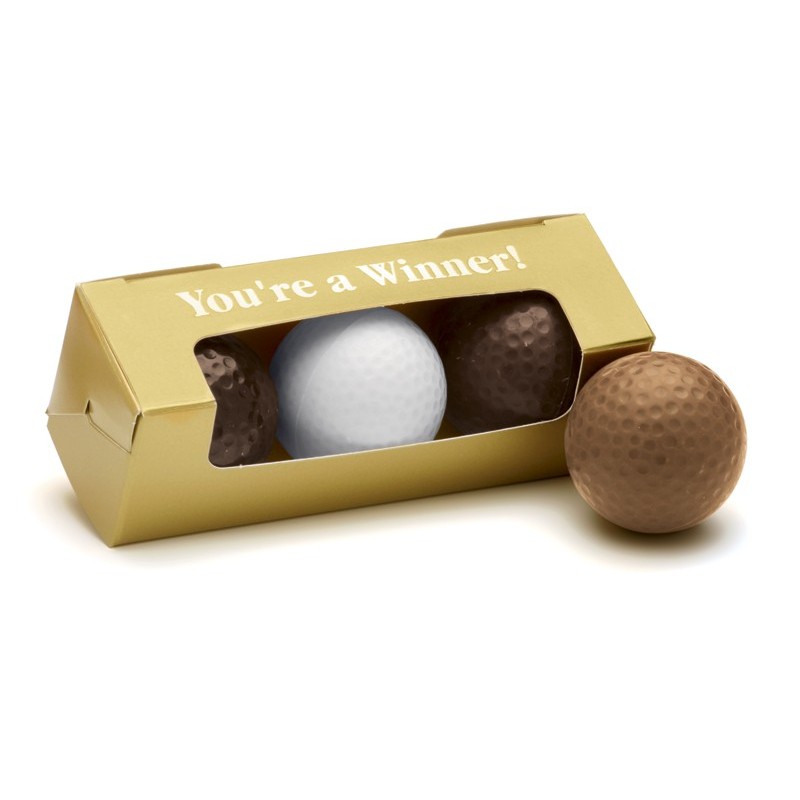  
Chocolate Golf Balls - Set of 4
Reference: FDCH081
dark, white Chocolate Golf balls
Each Golf Balls contains 100gms each, Mixed of chocolate assorted in Milk ,Dark and White Chocolate. Made with pure Cocoa Butter that instantly melts in your mouth to infuse its chocolaty feel.   
Notes
- Service Charge, Delivery Charge & Taxes included
- Shipment within 2 to 5 Business day
- Delivery across all Metros & towns in India
- Product images and descriptions mentioned above may vary slightly from actual product.
For more Flavoured Chocolate click here
For more Gifts click here