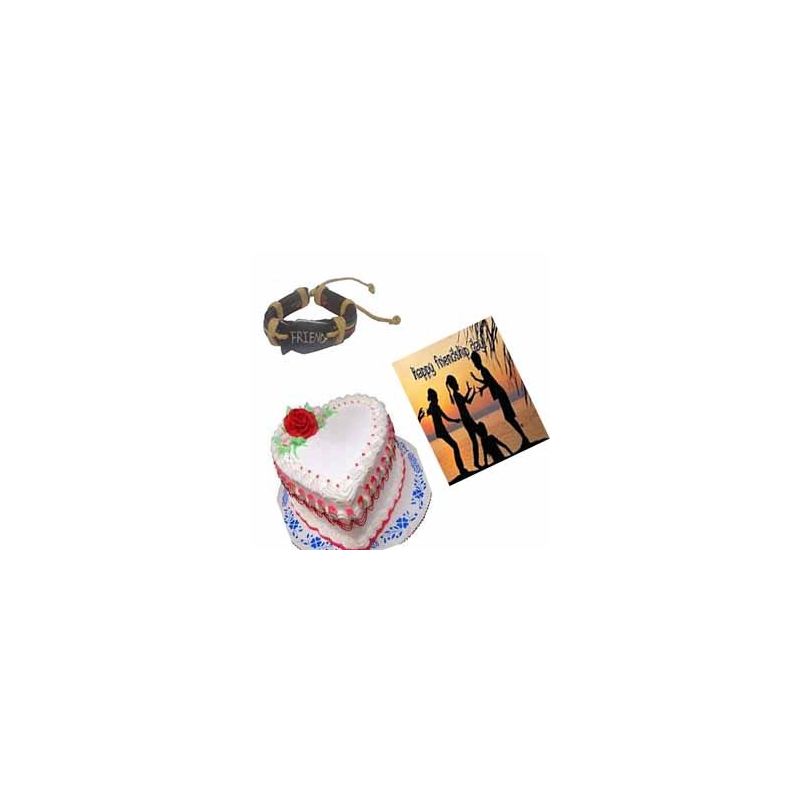  
Heart shape Cake - with Friendship Band
Reference: FDC010
Heart shape Cake - 1Kg with Friendship Band
Say your true love to your Queen or Princess or Mum or your cute kid.The delicious Heart shape Cake will pass all your love having no words to express it.OrderYourChoice will make it happen and send this Heart shape Cake to your dears in India and let them feel your true love.
Contains
   = 1 Heart shape Cake kg cake
   =1 friendship greeting card
   =1friendship band
Notes
The products Shall be delivered in 2-5 Business days.
The image displayed is indicative in nature,actual product may vary in design,shape and Colour.