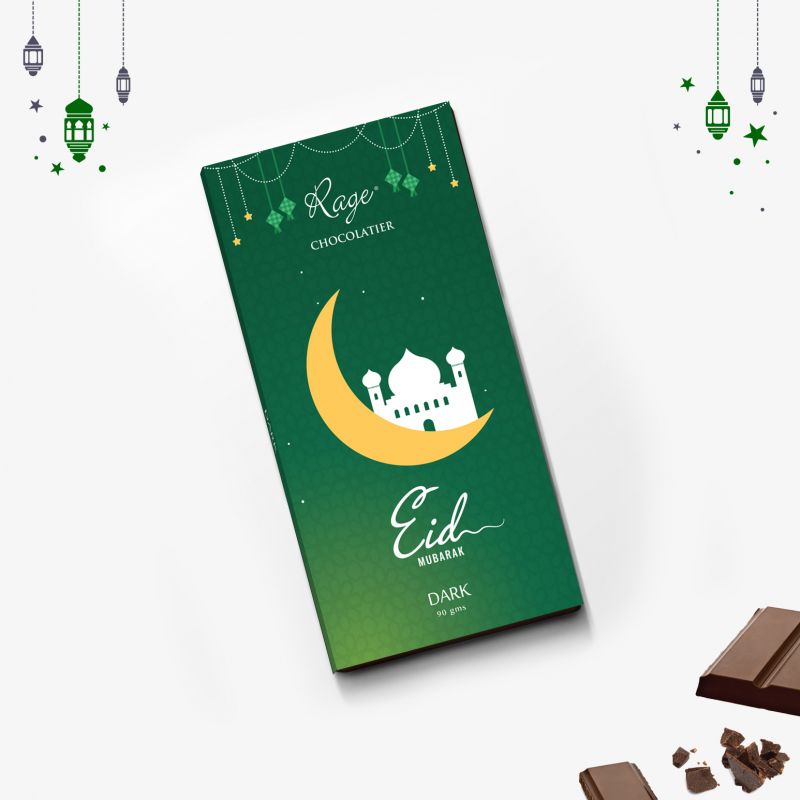  
Rage, Eid Mubarak - Plain Dark Chocolate
Reference: RGE- 8906070170013
Wish Family and Friends Eid Mubarak with delicious Rage Chocolate. Each Chocolate is Handmade using fine Dark Chocolate which melts in your mouth. These Chocolate have a beautiful band which is designed specially for the festival and can be used a perfect gifting item for your loved ones.
Notes:
The products will be delivered on 2 to 5 Business days.
The image displayed is indicative in nature,actual product may vary in design,shape and Colour.